TALON DTM Direct to Metal Industrial Enamel
TALON DIRECT TO METAL (DTM) ENAMEL is a premium, industrial grade, alkyd enamel specially formulated for use on all types of metal surfaces. Its special rust-inhibiting formula creates an armor coating against the elements. TALON DTM ENAMEL coatings resist mild solvents, oils, mild chemicals and salt water. TALON DTM ENAMEL offers outstanding adhesion on properly prepared surfaces. Easy to apply by brush, roller or spray, TALON DTM ENAMEL provides excellent gloss retention and resistance to chalking and fading. TALON DTM ENAMEL is long lasting with maximum corrosion protection.
Direct to Metal Coating
Resists Corrosion
Light Fast Colors
Long Lasting Protection
Tough Durable Finish

RECOMMENDED USES:
Excellent for use on properly prepared interior or exterior surfaces of metal where a protective coating is desired. TALON Direct to Metal (DTM) Enamels provide a tough, durable finish that seals, beautifies and protects interior and exterior metal surfaces. Excellent for: piping, railings, drains, hydrants, flanges, grates, valves, backflows and most metal surfaces requiring a corrosion resistant coating.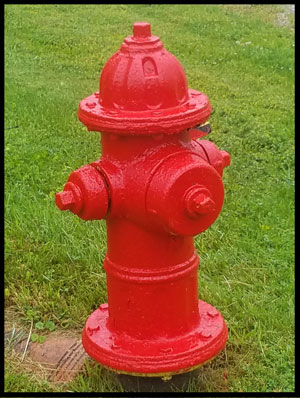 Available Colors:
| | | | | |
| --- | --- | --- | --- | --- |
| Safety Red | Safety Blue | Safety Green | Reclaim Purple | Safety Orange |
| Safety Yellow | Bright White | Gray | Red Oxide Primer | |

Safety Data Sheets
Product Name
Product Code
Size
Container
Items Per Case
Case Weight
UPC Code
TALON Direct to Metal Industrial Enamel
DTMBLU1
Gallon (3.8 L)
Pail w/ Handle
2
20 lbs. (9.1 kg)
688544036268
DTMGRN1
Gallon (3.8 L)
Pail w/ Handle
2
20 lbs. (9.1 kg)
688544066262
DTMGRY1
Gallon (3.8 L)
Pail w/ Handle
2
20 lbs. (9.1 kg)
688544046267
DTMORG1
Gallon (3.8 L)
Pail w/ Handle
2
20 lbs. (9.1 kg)
688544086263
DTMPUR1
Gallon (3.8 L)
Pail w/ Handle
2
20 lbs. (9.1 kg)
688544076264
DTMRED1
Gallon (3.8 L)
Pail w/ Handle
2
20 lbs. (9.1 kg)
688544026269
DTMWHT1
Gallon (3.8 L)
Pail w/ Handle
2
20 lbs. (9.1 kg)
688544056266
DTMYEL1
Gallon (3.8 L)
Pail w/ Handle
2
20 lbs. (9.1 kg)
688544016260