PLUMB-PRO® CROC-SAW Plastic Pipe Saw
Croc-Saw Plastic Pipe Saw with Pistol Grip Handle and a 10.5" (27 cm) Blade is designed for the professional plumber, irrigation installer, electrician, and all professional general contractors. Its rubberized pistol grip is ergonomically designed to power through PVC, ABS and CPVC plastic pipe with ease. The dual teeth construction cuts on the push and pull, saving both time and energy.
Rubberized Pistol Grip for Maximum Control
Aggressive Razor Sharp Teeth
Easy One-Handed Operation
Cuts on Both the Push and Pull
Provides a Clean Cut with Minimal Burring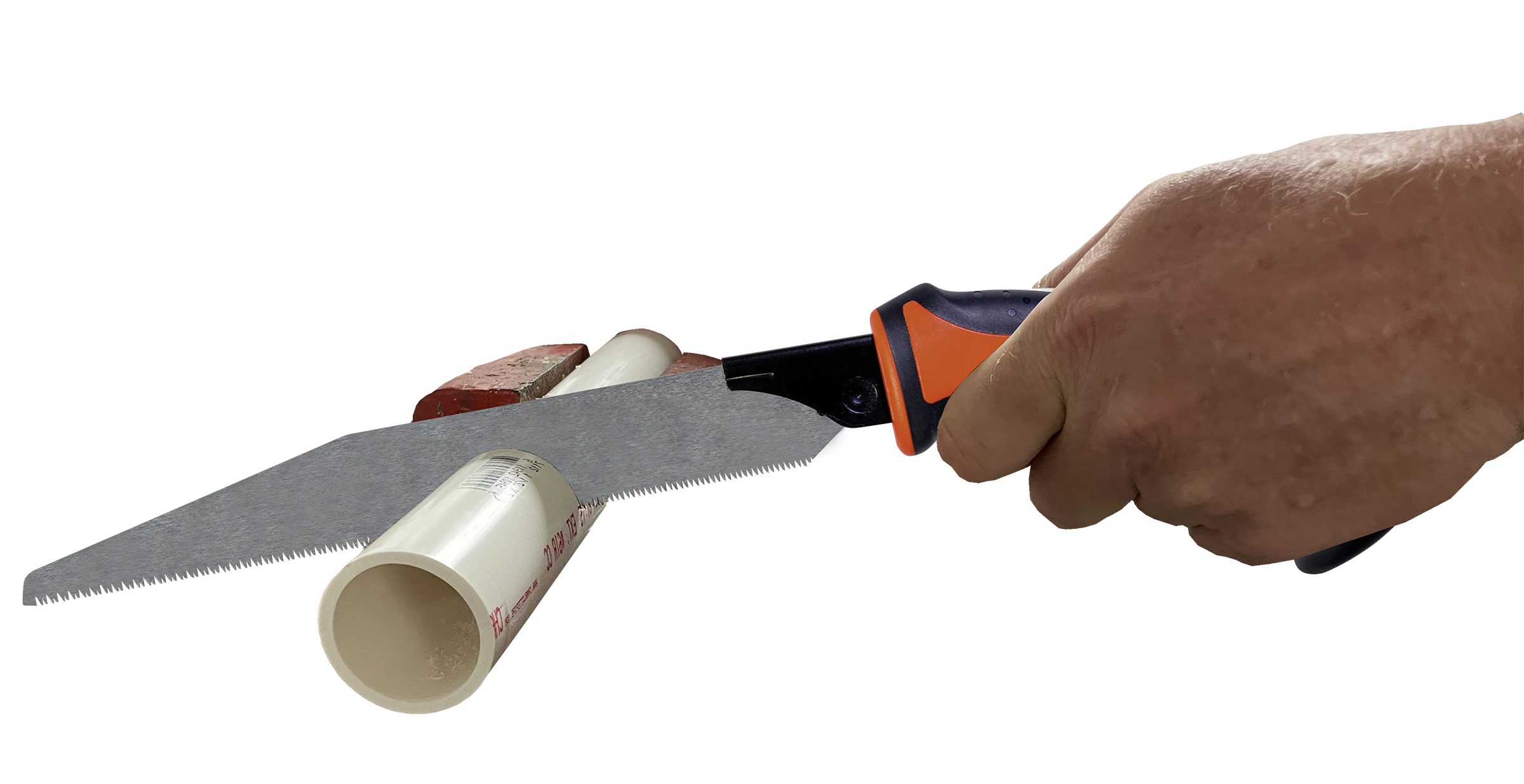 Safety Data Sheets
No Safety Data Sheets Found.

Spec Sheets
No Spec Sheets Found.

Product Features
| Product Name | Product Code | Size | Container | Items Per Case | Case Weight | UPC Code |
| --- | --- | --- | --- | --- | --- | --- |
| CROC-SAW Plastic Pipe Saw | #184 | 10.5" (27 cm) Saw Blade | Boxed | 5 | 3 lbs. (1.4 kg) | 688544107135 |