SOLAR HI-TEMP Heat Transfer Fluid and Anti-Freeze Solution
SOLAR HI-TEMP Heat Transfer Fluid and Anti-Freeze Solution provides optimal heat transfer, freeze and corrosion protection for water based systems without the risk of environmental contamination. SOLAR HI-TEMP Heat Transfer Fluid and Anti-Freeze Solution works excellent in:

• Evacuated Tube Solar Collectors
• Closed Back Solar Systems
• Closed Loop Solar Systems
• Hydronic HVAC Systems
• Potable Water Lines
SOLAR HI-TEMP Heat Transfer Fluid and Anti-Freeze Solution is ready to use. The formula provides an error free method to protect the system. No dilution is necessary to maintain maximum heat transfer and freeze protection. Provides heat transfer up to 356° F (180° C). Burst protection to -50° F (-46° C) and freeze protection to -15° F (-26° C). Pervents slduging of the heat transfer solution if the system becomes stagnant dur to lost of power or pump failure.
Nontoxic, blue color glycerin based, heat transfer fluid and anti-freeze solution with special anti-corrosion inhibitors and color indicators. Generally Regarded as Safe (GRAS)
Recommended for vacuum tube solar collectors.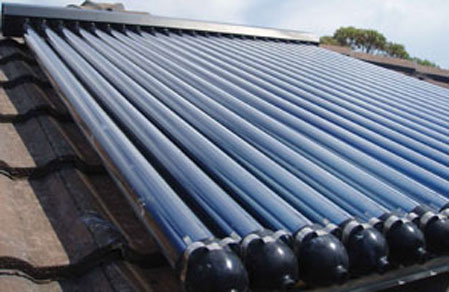 Made in the U.S.A.

Safety Data Sheets

Spec Sheets

Product Features
Product Name
Product Code
Size
Container
Items Per Case
Case Weight
UPC Code
SOLAR HI-TEMP
SH1
Gallon (3.785 L)
Plastic Jug w/ Spout
6
62 lbs. (28.1 kg)
688544015478
SH5
5 Gallon (18.9 L)
Pail with Handle
1
45 lbs. (20.4 kg)
688544055474
SH55
55 Gallon (208 L)
55 Gallon Drum
1
515 lbs. (233.6 kg)
688544555479
SH275
275 Gallon (1041 L)
275 Gallon Tote
1
2900 lbs. (1315 kg)
N/A