FAST-TRAC Liquid Leak Tracing Dye
FAST-TRAC Dyes are a highly concentrated leak inspection dye that dissolve rapidly in water and provide a vivid fluorescent color detectable in murky water, sewage or effluent. FAST-TRAC Dyes are excellent for tracking and tracing various flows in sewer lines, septic tanks, piping systems, underground streams, lakes, ponds and liquid systems. The dyes also allow for the analysis of the flow of the liquid. Color will last 24 - 36 hours under direct sunlight. They are safe for marine use and they are nontoxic and biodegradable. FAST-TRAC Dyes are available in fluorescent yellow/green (LTDG), fluorescent red (LTDR) and non-fluorescent blue (LTDB) liquid form.
Recommended for: Tracing Plumbing and Leak Detection • Tracking Storm and Sewer Drains • Lake, River and Pond Studies • Power Plant Piping Tracing • Well Water Tracing • Pollution Studies • Septic System Analysis • Flow Mapping Rate and Volume Analysis • Retention Time Studies • Decorative Effects in Fountains, Ponds and Streams
Detect Leaks in Sewage Systems
Trace Water, Sewage or Septic Lines
Trace Cross Connections
Examine Water Movement
Detect Toilet Tank Leaks

Industrial Strength 4X Stonger than Retail Brands
Remains vivid in the following dilutions
FAST-TRAC Volume
Treatable Volume
16 fl. oz. (473 ml)
12,500 gals. (45,425 L)
1 Gal. (3.79 L)
100,000 Gals. (378.5 m³)
5 Gal. (18.9 L)
500,000 Gals. (1893 m³)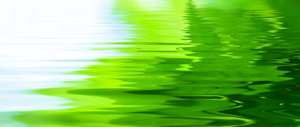 FAST-TRAC Dyes are a highly concentrated and disperse rapidly in water to provide a vivid fluorescent color.

Safety Data Sheets

Spec Sheets
Product Name
Product Code
Size
Container
Items Per Case
Case Weight
UPC Code
Fast-Trac Liquid Blue Dye
LTDB16
16 fl. oz. (473 ml)
Plastic Container
12
15 lbs. (6.8 kg)
688544026030
LTDB1
Gallon (3.785 L)
Plastic Jug
4
57 lbs. (25.9 kg)
688544216035
Fast-Trac Liquid Red Dye
LTDR16
16 fl. oz. (473 ml)
Plastic Container
12
15 lbs. (6.8 kg)
688544036039
LTDR1
Gallon (3.785 L)
Plastic Jug
4
57 lbs. (25.9 kg)
688544316032
Fast-Trac Liquid Yellow/Green Dye
LTDG16
16 fl. oz. (473 ml)
Plastic Container
12
15 lbs. (6.8 kg)
688544016031
LTDG1
Gallon (3.785 L)
Plastic Jug
4
57 lbs. (25.9 kg)
688544116038