TALON WEATHERPROOF Blue Medium Bodied Low VOC PVC Cement
TALON WEATHERPROOF Blue Medium Bodied Wet/Dry Low VOC PVC Cement is a fast set for use on all classes and schedules of PVC pressure pipe (including Sch. 80) through 6" (15.24 cm) diameter and on non-pressure pipe through 8" (20.32 cm) Diameter.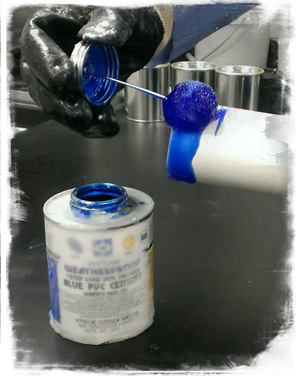 TALON WEATHERPROOF All Weather Low VOC Blue Medium Bodied PVC Cement is a fast setting cement that is formulated for wet or dry conditions and/or conditions where quick pressurization is desired. TALON WEATHERPROOF is an all-weather cement, suitable for temperature well below 0ºF (-18ºC) to well over 120°F (49ºC).
Fast Set, One Step Cement
Suitable for All Weather Conditions
No Primer Required*
Works Well on Wet or Dry Pipe
Great for Flexible PVC Pipe
Allows for Immediate Pressure Testing
Meets ASTM D2564, ASTM F3328-18
Carries the National Sanitation Foundation Seal for Potable Water and Drain, Waste and Vent (DWV) and Sewer Waste (SW) systems.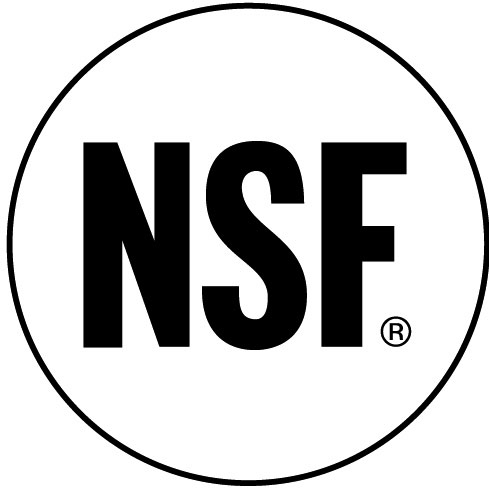 NSF Standard 14
NSF Standard 61

*Use without primer when accetable by local code.
TALON WEATHERPROOF PVC CEMENT
Tested at -20 degrees Fahrenheit

Safety Data Sheets

Spec Sheets
Product Name
Product Code
Size
Container
Items Per Case
Case Weight
UPC Code
TALON WEATHERPROOF Blue All Weather PVC Cement
WET4
1/4 Pint (118 ml)
Dauber Top Can
24
10 lbs. (4.5 kg)
688544045321
WET1
Gallon (3.785 L)
Wide Mouth Can w/ Handle
6
56 lbs. (25.4 kg)
688544025323