PLUMB-PRO® PIRAÑA™ 2 Inch Plastic Pipe Ratchet Cutter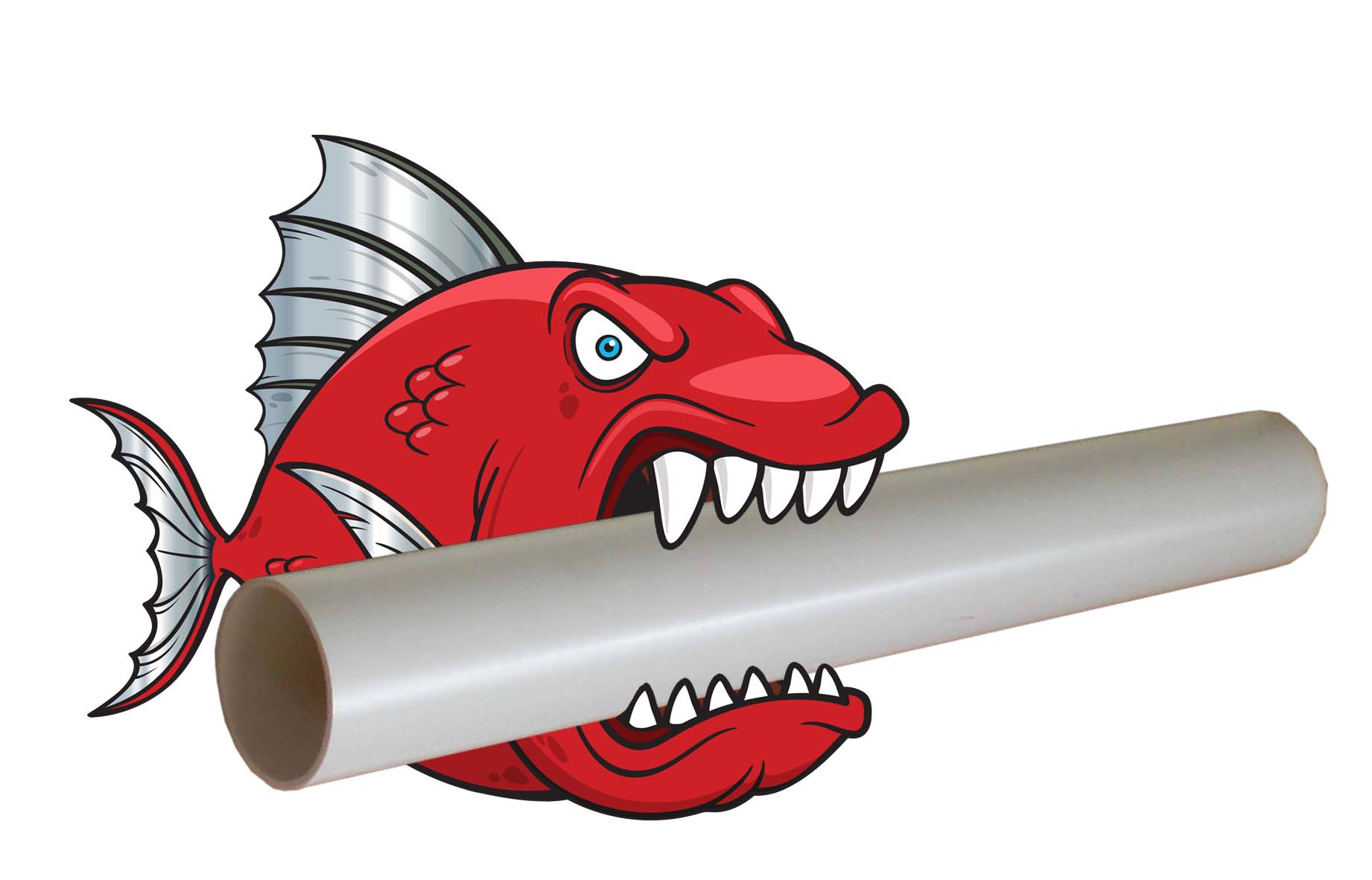 PLUMB-PRO® PIRAÑA™ top quality professional ratchet cutter cuts all types of plastic pipe and conduit through 2" (2.375" OD). One handed operation and heavy duty steel construction.
This cutter is for the professional plumber, irrigation, electrical or pool/spa professional who requires top quality tools for his/her work. This tool is made from the highest quality materials ensuring that they last and will do the job they have been bought for. It has a large capacity 2" jaw that will outperform most other pipe and tubing cutters.
It has a heavy duty steel cutting blade, made from heavy-grade steel construction, with a corrosion-resistant finish. The cutter has wide hooked-jaws which holds a large pipe securely in position for safer and cleaner cuts, complete with a ratcheting mechanism. This cutter represents excellent value which will save you time and effort. Perfect cutting tool for the professional tradesmen.
Easy One Handed Operation
Cuts Plastic Pipe and Conduit through 2" (2.375" OD)
Will Not Crimp PEX Composite Pipe
Replaceable Heavy Duty Steel Blade
PIRAÑA is Suitable for Cutting: Schedule 40 PVC, ABS, Schedule 40 CPVC, Flexible PVC, PVC Plastic Conduit, Thin Wall PVC, Flexible PEX (crosslinked polyethylene), PEX-AL-PEX, all types of PEX Heating Tube, High Density Polyethylene (HDPE) Tube, Polycarbonate Tube through 2 inch in diameter (5.08 cm).
#21 Replacement Blade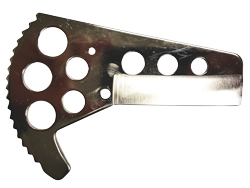 Safety Data Sheets
No Safety Data Sheets Found.

Spec Sheets
No Spec Sheets Found.
| Product Name | Product Code | Size | Container | Items Per Case | Case Weight | UPC Code |
| --- | --- | --- | --- | --- | --- | --- |
| PIRAÑA Plastic Pipe Ratchet Cutter | #20 | 2" (50.8 mm) | Boxed | 2 | 4 lbs. (1.8 kg) | 688544015331 |
| Repair Kit for #20 | #23-KIT | 1 Each per Bag, #21 & #22 | Bagged & Boxed | 2 | 2 lbs. (0.9 kg) | 688544045338 |
| Replacement Blade for #20 | #21 | 2" (50.8 mm) | Bagged & Boxed | 2 | 2 lbs. (0.9 kg) | 688544025330 |
| Replacement Spring Set for #20 | #22 | 2 Springs per Bag | Bagged & Boxed | 5 | 1 lb. (0.5 kg) | 688544025781 |